Here are the titles that hit shelves this month.
Spies: The Secret Showdown Between America and Russia
North America: A Fold-Out Graphic History
by Sarah Albee and William Exley
The Book Rescuer: How a Mensch from Massachusetts Saved Yiddish Literature for Generations to Come
by Sue Macy and Stacy Innerst
I See Sea Food: Sea Creatures That Look Like Food
Eek, You Reek!: Poems About Animals That Stink, Stank, Stunk
By Jane Yolen, Heidi Stemple and Eugenia Nobati
The Great Shark Rescue: Saving the Whale Sharks
Nature's Ninjas: Animals with Spectacular Skills
Hi, I'm Norman: The Story of American Illustrator Norman Rockwell
by Robert Burleigh and Wendell Minor
Ona Judge Outwits the Washingtons
by Gwendolyn Hooks and Simone Agoussoye
Fighting for the Forest
No Map, Great Trip: A Young Writer's Road to Page One
Ours to Share: Coexisting in a Crowded World
Torpedoed: The True Story of the World War II Sinking of "The Children's Ship"
Counting the Stars: The Story of Katherine Johnson NASA Mathematician
by Lesa Cline-Ransome and Raúl Colón
Infinite Hope: A Black Artist's Journey from World War II to Peace
The Poison Eaters: Fighting Danger and Fraud in Our Food and Drugs
Gross as a Snot Otter: Discovering the World's Most Disgusting Animals
by Jess Keating and David DeGrand
Ordinary Hazards: A Memoir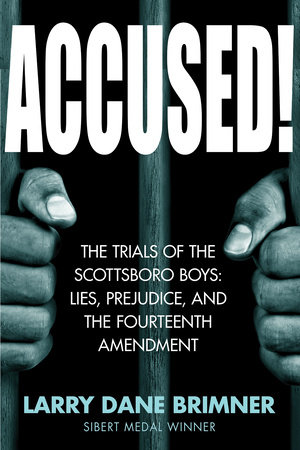 Accused!: The Trials of the Scottsboro Boys